art historian, lecturer, writer + art advisor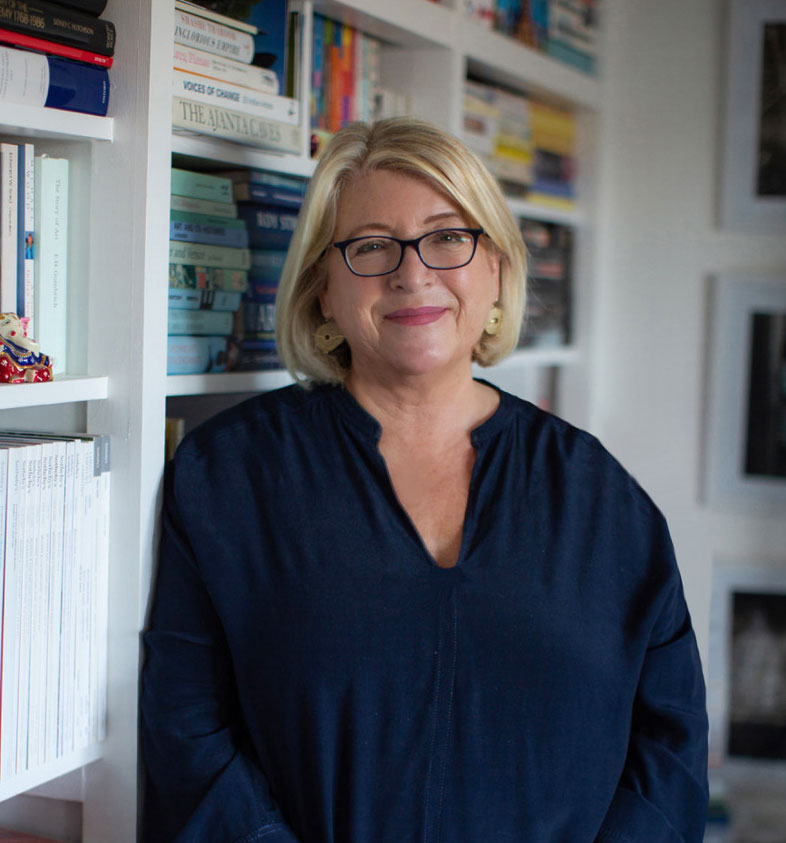 "I have been working with artists and collectors for many years, long before I formalised my practice by launching my company and website.  My passion for South Asian modern and contemporary art stretches back a long way too, to a blazing hot day in Jaipur in Rajasthan when, as a youngster travelling in India, I experienced the thrill of buying my very first artwork.
"I have built on that passion ever since, gaining huge pleasure, year on year, as I trained my eye and acquired deeper knowledge of this intriguing artworld.  My prime motivation is to share my zeal for this fascinating art with my friends and clients."
Georgina is an art historian, lecturer, writer and art advisor specialising in the modern and contemporary art of India, Pakistan, Bangladesh and Sri Lanka. She is Consultant Art Historian at the Oriental Club, London and an official guide at Tate Modern. 
Having lived and worked in the UK, the USA and Singapore and travelled extensively, Georgina has experienced and learned from a wide geographic range of art forms, periods and genres including working at the National Museum of Singapore researching Indian temple sculpture and artefacts. Since then she has established a successful career as an academic and art advisor offering independent and impartial advice to the art collector, alongside building her own notable collection of modern and contemporary South Asian art.
Georgina established her eponymous company in 2015 to provide comprehensive professional art advisory services to select global clients in order to guide them through the financial and legal processes of the South Asian art world and to ensure the acquisition of works of quality and significance.
An art historian and lecturer with three degrees in art history and management, Georgina is an accredited speaker for The Arts Society and has undertaken speaking engagements at international museums and art institutions including Christie's Education New York and the Moscow Museum of Modern Art. She presents at international art conferences, most recently in New York, Paris, London and Lisbon and is a visiting lecturer at UK universities where she is a popular speaker on South Asian modern and contemporary art and its markets, collecting and investment. Georgina is also a guest lecturer for luxury cruise lines for whom she has developed a series of art talks relating to Asian and Pacific destinations.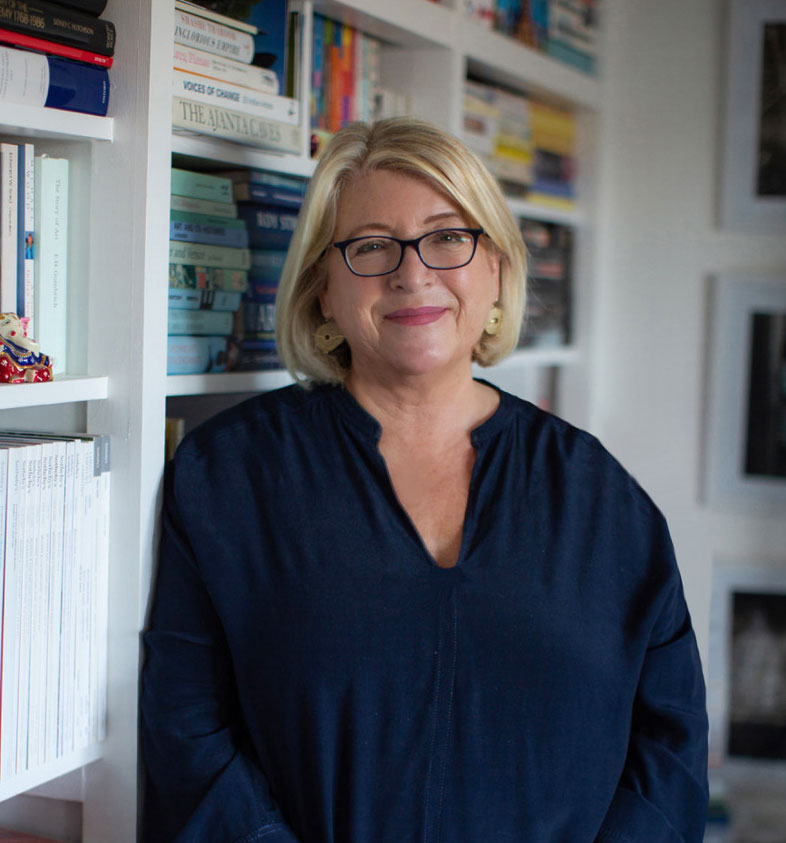 +
Georgina takes special pride and pleasure in her support of The Hope Foundation, a UK charity which provides protection, healthcare and education to street-connected children and vulnerable communities in Kolkata, India, thehopefoundation.org.uk.
She is also a supporter of Plan International, the global children's charity 'Because I am a Girl' campaign in India, plan-international.org, and Art History Link-Up, a UK charity providing free art history education to BAME, state supported and widening participation students, arthistorylinkup.org.
Untitled, Anil Majmudar, 2014
+
Fellow, Royal Society of Arts
Fellow, Royal Asiatic Society
Freeman, The Worshipful Company of Art Scholars
Trustee, Art History Link-Up
Member, International Art Market Studies Association
Member, Association for Art History
Member, Association of Women Art Dealers

+
Former Trustee, Salisbury Arts Centre
Former Member of working committees, Tate and the Art Fund
+
BA in Art History, University of Southampton
MA in Arts Management and Policy, City, University of London
MA in Contemporary Art and Theory (South Asia), SOAS, University of London
Professional Certificates:  Art Journalism and Writing (ARI), Teaching in Higher Education (University of Brighton), Management in the Cultural Sector (OU), Public Speaking and Presentation Skills (CVO)

+
Theory and practice of South Asian M+C art
Collectors and collecting of South Asian M+C art
Globalisation and the markets for South Asian M+C art
Transnational curating, collecting and exhibitions